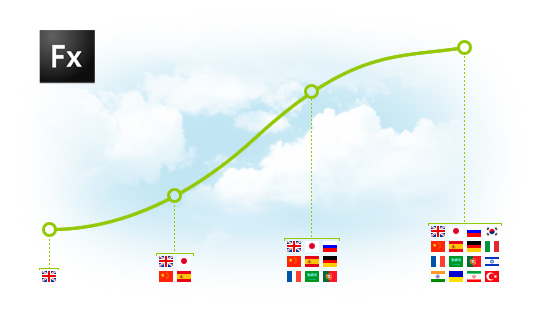 Crowdin aims to make translator collaboration as efficient and smooth as possible for Flex software developers.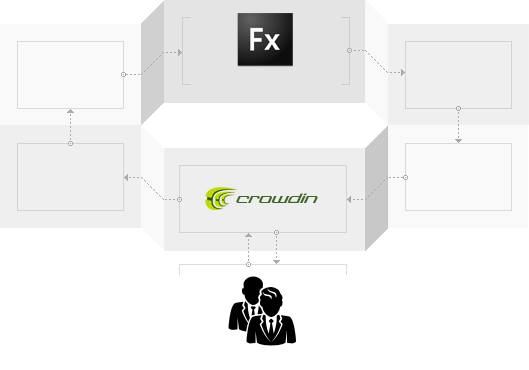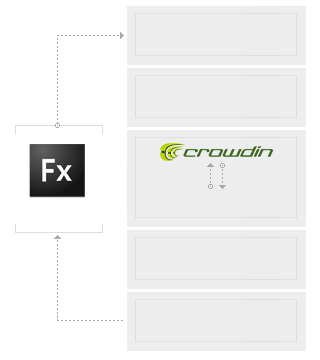 Develop
Collect
Translatable
Texts
Commit to CVS
(SVN/Git...)
Build
Release App
Localization Agency
Automated
Get professionals working on your Flex localization. Save your time, money and energy so you can use them for your favorite things.
* The Professional Translation service at Crowdin aims to simplify your interactions with localization agencies. No more annoying back and forth, sending translation files via email, and no hassles with payments. Just sit back and watch your project translation unfold!